Truck & Trailer Parts News
Discover the latest TRP parts news here - simply click on the title of the article to read the full version.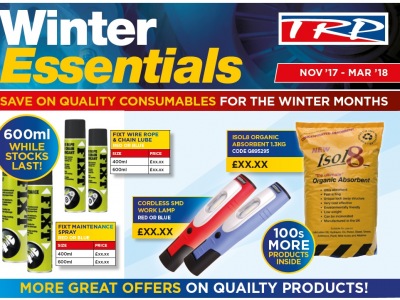 TRP Winter Essentials Nov 18
Call in for your Free copy of TRP Winter Essentials. Pages packed with great offers on consumables, Hi - Viz clothing, bulbs, boxed electricals, vehicle maintenance...
8th December 2017
Can't find what you're looking for?
Enter your postcode below to contact one of our TRP Truck and Trailer parts specialists
* Why do we need a postcode? - By entering your postcode we can automatically locate your nearest Truck & Trailer Part Specialist Dealer.