Celebrating the Rugby World Cup with our customers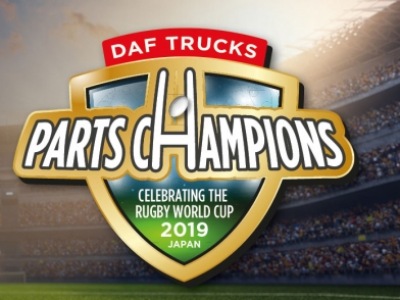 Celebrating the Rugby World Cup with our customers
We're celebrating the Rugby World Cup with some very special pricing on selected parts including DAF Genuine and TRP All Makes Truck & Trailer parts!
Our celebrations have kicked off with special pricing on filters and air dryers, but with more products added each week its worth calling us throughout our promotion for details of all the products included as the tournament progresses!
Special pricing will be available until the end of 2019, so for all your truck and trailer parts requirements call us first!
Follow us on twitter for updates on new products included in our celebrations and for a chance to win a Rugby Shirt!
TRP Parts_UK or DAF Parts UK
27th September 2019
---
Can't find what you're looking for?
Enter your postcode below to contact one of our TRP Truck and Trailer parts specialists
* Why do we need a postcode? - By entering your postcode we can automatically locate your nearest Truck & Trailer Part Specialist Dealer.