All-makes TRP brand unveils new Propshaft range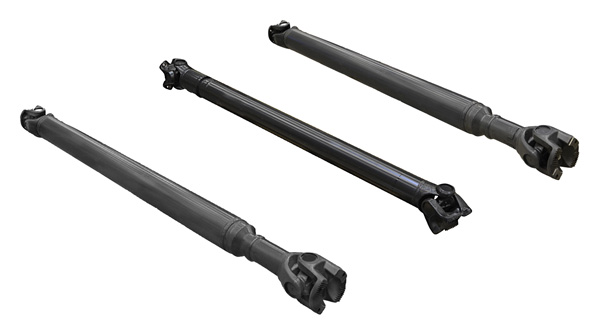 TRP, the UK's leading all-makes truck and trailer parts brand, has launched a new Propshaft range. With the key benefit of an extremely competitive price point, and with over 100 part numbers in the range, TRP Propshafts are suitable for mixed fleets across a range of popular vehicle marques.
Propshafts from TRP are manufactured to OE specifications to provide extended durability in service and are all fully inspected before dispatch. Each protective paint-finished unit is auto-welded and dynamically balanced to ensure a highly accurate fitment. TRP is also able to offer one-off Propshafts manufactured to bespoke size and length specifications in order to meet customers' exacting requirements. All units are assembled from a single seamless tube and are delivered with a one-year warranty.
The TRP all-makes offering comprises well-known brands and genuine TRP parts for any marque of truck and trailer, supported by a wide range of workshop essentials and consumables. TRP all-makes Parts are available throughout the DAF Dealer network and a growing number of dedicated TRP Shops – now totalling 14 in the UK. The TRP Parts programme is marketed alongside DAF Genuine Parts and PACCAR Parts.
"Our new Propshaft range underlines our full commitment to mixed-fleet customers," said newly-appointed Parts Marketing Manager at DAF Trucks, Glen Crompton, "over 100 part numbers and a capability to build one-off Propshafts make the TRP offering an exceptionally attractive proposition to cost conscious fleets and repairers alike.
"All TRP Propshafts are manufactured to OE quality standards, supported by excellent availability and, crucially, at a price which will appeal to mixed fleet operators. Our Propshaft promotion," he said, "is also indicative of a fast-growing range of parts and workshop essentials in our TRP portfolio – currently in excess of 70,000 lines."
6th August 2018
---
Can't find what you're looking for?
Enter your postcode below to contact one of our TRP Truck and Trailer parts specialists
* Why do we need a postcode? - By entering your postcode we can automatically locate your nearest Truck & Trailer Part Specialist Dealer.