Right now: DAF Maintenance Plus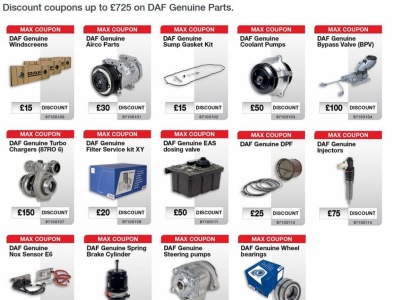 The current situation has had a huge impact on our economy and on the transport sector. Whilst transport companies in critical areas are having to pull out all the stops, others have had to put the brakes on! As your DAF dealer, we understand this better than anyone. This is why we want to help our customers out at this difficult time.
Partners Together for better or worse
For vehicles that are deployed in vital sectors, maintenance is more important now than ever before. Yet even in cases where trucks are being used less or are even at a standstill, it can be an ideal time to carry out preventive maintenance. This way, when the economy recovers, you will be able to ensure your vehicle is working at full capacity. For this reason, we have given our X/Y maintenance service a free upgrade to DAF Maintenance Plus. This means that you can take advantage of additional benefits on vital parts, free vehicle updates* and a comprehensive, preventative check on vital crucial truck components.
We are there for you
As your DAF dealer, we want to do everything we can to support you as a customer. You can expect more from us, especially at this difficult time. Please do not hesitate to contact us if you have any questions or special requirements.
Discount coupons up to £725 on DAF Genuine Parts.
2nd July 2020
---
Can't find what you're looking for?
Enter your postcode below to contact one of our TRP Truck and Trailer parts specialists
* Why do we need a postcode? - By entering your postcode we can automatically locate your nearest Truck & Trailer Part Specialist Dealer.