Texaco Delo - Premium performance synthetic heavy duty engine oil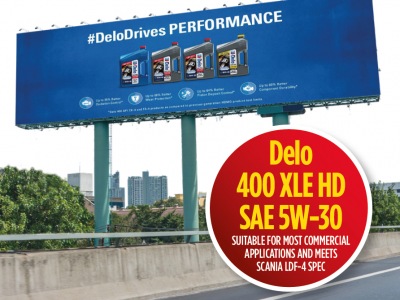 Premium performance lubricants for the HGV industry
Along with Havoline, the Delo range from Texaco covers most commercial vehicle applications with market leading quality oils for absolute peace of mind.
Your local TRP stockist has a full range of Texaco products in stock. Pack sizes vary from 1 litre bottles through to bulk deliveries to your premises.
Enter your postcode to find your nearest stockist can call for a competitive quote on the finest lubricants on the market - specifically engineered for the HGV industry.
24th April 2020
---
Can't find what you're looking for?
Enter your postcode below to contact one of our TRP Truck and Trailer parts specialists
* Why do we need a postcode? - By entering your postcode we can automatically locate your nearest Truck & Trailer Part Specialist Dealer.