5% Discount on TRP Filter purchases over £100*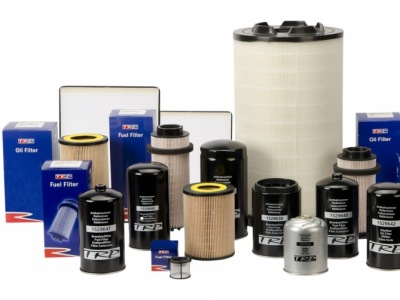 Purchase a minimum of £100 worth* of TRP Filters between 15th June and 27th June and receive AN ADDITIONAL 5% DISCOUNT OFF YOUR USUAL PURCHASE PRICE!
Buying cheaper fuel, air and oil filters of inferior quality really will cost more in the long run.
The filtering capability of the filter paper is the most important feature of any filter, and many inferior filters will reduce air, fuel and oil flow all too quickly resulting in increased running costs through lower fuel efficiency.
TRP Genuine filters only use OEM filter material to ensure the best filtration. Besides that, all TRP filters are tested and produced according to the latest OEM specifications.
Offering a complete assortment and competitive prices, TRP genuine filters are the best value offer for All Makes Trucks, including Euro 5 DAF vehicles.
The New TRP Filter Range; Tested and approved at OEM standards, this extensive range delivers longer lasting service and great value for money
125 fast moving filters covering Air, Oil, Fuel, Cabin and Steering
Range covers 80% of Independent After Market
Reduce running costs through lower pricing & higher performance
Manufactured to OEM specifications - significantly out-perform other All Makes brands
Covered by full DAF Warranty
Most in stock and ready for same day delivery
*Purchase of Filters must be a minimum £100 on a single invoice to qualify for the additional 5% discount stated. Participating dealers only. LPA and NPA customers excluded.
Enter your postcode to find your nearest stockist and ask for a competitive quote today.
15th June 2020
---
Can't find what you're looking for?
Enter your postcode below to contact one of our TRP Truck and Trailer parts specialists
* Why do we need a postcode? - By entering your postcode we can automatically locate your nearest Truck & Trailer Part Specialist Dealer.