Comprehensive Range of TRP Propshafts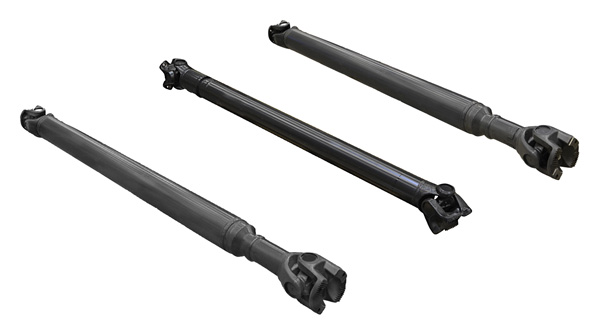 Contact your local TRP supplier with your vehicle registration number for an exact match and competitive price
TRP, the UK's leading all-makes truck and trailer parts brand, has recently extended its Propshaft range. With the key benefit of an extremely competitive price point, and with over 100 part numbers in the range, TRP Propshafts are suitable for mixed fleets across a range of popular vehicle marques.
"This range underlines our full commitment to mixed-fleet customers," said Parts Sales & Marketing Director at DAF Trucks, Trevor Mitchell. "Over 100 part numbers and a capability to build one-off Propshafts make the TRP offering an exceptionally attractive proposition to cost conscious fleets and repairers alike.
"All TRP Propshafts are manufactured to OE quality standards, supported by excellent availability and, crucially, at a price which will appeal to mixed fleet operators."
Manufactured to OE specifications to provide extended durability in service
Fully inspected before dispatch
Protective paint-finished
Auto-welded and dynamically balanced to ensure a highly accurate fitment
One-off Propshafts manufactured to bespoke size and length specifications
All units are assembled from a single seamless tube
12 months warranty
Enter your postcode here online to find your local TRP stockist.
1st May 2020
---
Can't find what you're looking for?
Enter your postcode below to contact one of our TRP Truck and Trailer parts specialists
* Why do we need a postcode? - By entering your postcode we can automatically locate your nearest Truck & Trailer Part Specialist Dealer.