Save money with TRP Service Exchange Brake Shoes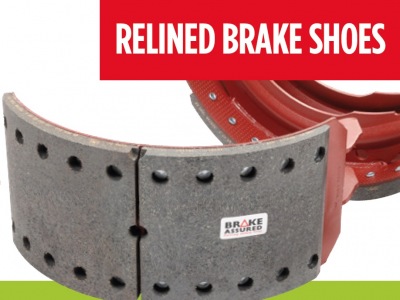 Brake with confidence – we state our reputation on it!
TRP take used OE BPW Brake Shoe platforms, fit OE refurbished Rollers, and reline with Textar T090 OE brake linings, fitted with OE quality rivets. All Brake Shoes are inspected, recycled and put back into our service exchange programme, providing they meet our stringent acceptable core criteria.
In addition, the removed worn linings from old shoes, are disposed of for use within the construction industry. A cost effective option delivering lower operating costs whilst still Brake Assured.
Using a state-of-the-art remanufacturing facility, each part goes through a rigorous 15 step production process ensuring the highest product quality.
Enter your postcode here online to find your nearest stockist
23rd April 2020
---
Can't find what you're looking for?
Enter your postcode below to contact one of our TRP Truck and Trailer parts specialists
* Why do we need a postcode? - By entering your postcode we can automatically locate your nearest Truck & Trailer Part Specialist Dealer.