TRP Torque Issue 1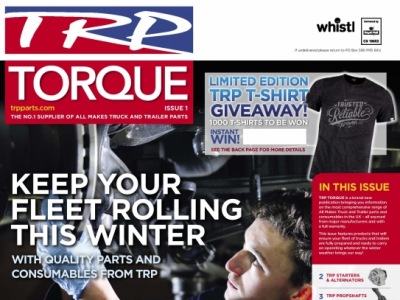 TRP Torque is a brand new publication bringing you information on the most comprehensive range of All Makes Truck and Trailer Parts and consumables in the UK - All sourced from major manufacturers and with a full warranty.
This issue features products that will ensure your fleet of trucks and trailers are fully prepared and ready to carry on operating whatever the winter weather brings our way!
Packed with all the latest product news from TRP!
For a chance to win a limited edition TRP t'shirt pick your FREE copy of the new TRP Torque magazine from your local DAF Dealer.
CLICK THE IMAGE BELOW TO TURN THE PAGE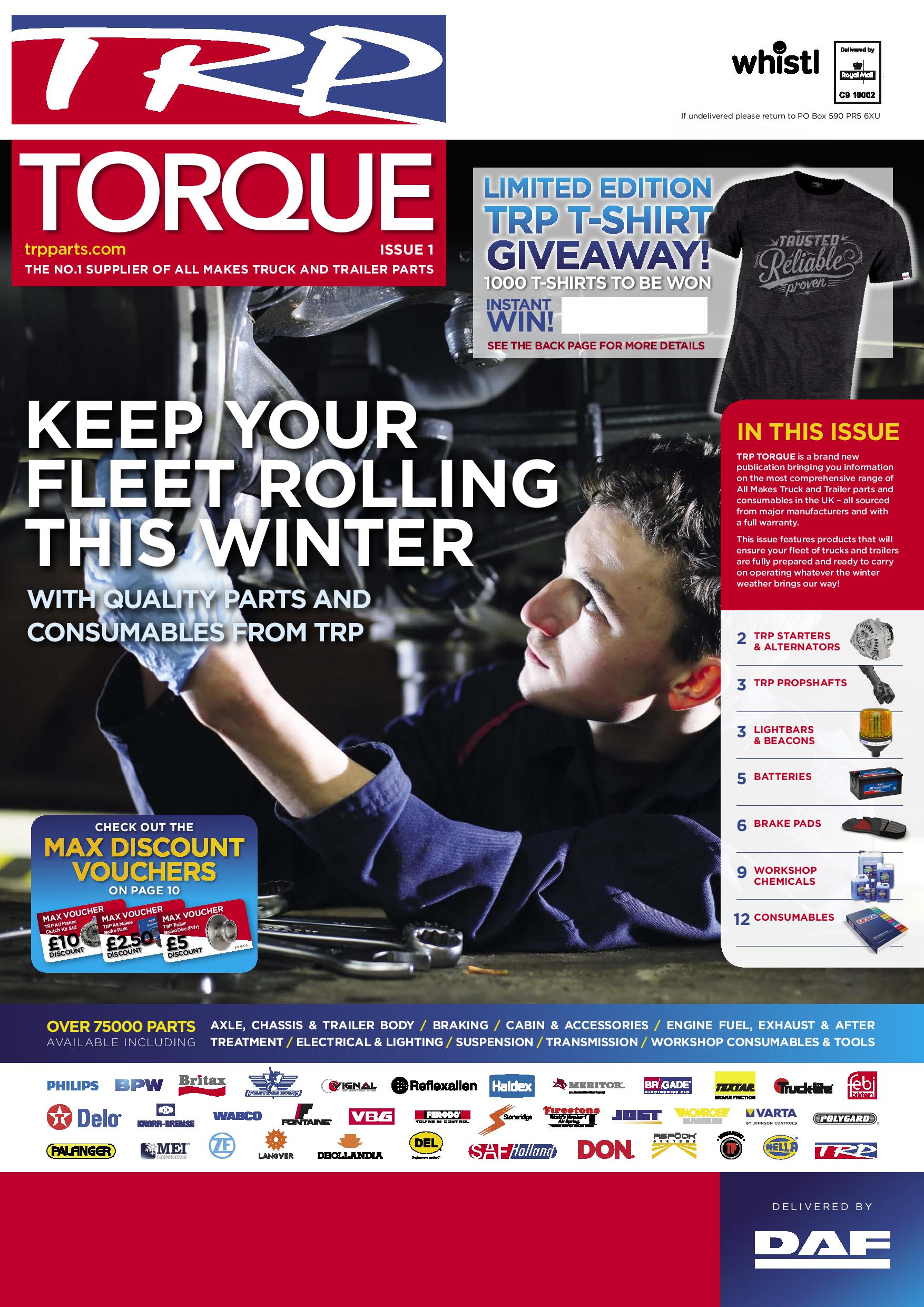 14th January 2019
---
Can't find what you're looking for?
Enter your postcode below to contact one of our TRP Truck and Trailer parts specialists
* Why do we need a postcode? - By entering your postcode we can automatically locate your nearest Truck & Trailer Part Specialist Dealer.