TRP Torque Issue 5 is out now!
Our latest issue of TRP Torque is now available from your nearest DAF dealer or TRP shop!
It features 12 pages, packed with products from our TRP All Makes Trucks and Trailer parts range - including many OE standard parts from most major manufacturers. Also included are many product ranges from our increasing selection of high quality TRP branded products - all of which carry a minimum 12 month warranty. In fact, TRP is the largest range of All Makes Truck and Trailer Parts, Workshop Consumables and Lubricants in the UK!
If you're not already talking to your nearest TRP stockist, enter your post code here online for their details and make the call - you'll be glad you did, because we offer multiple daily deliveries covering most of the UK, delivering parts from significant stock holdings - often on the same day!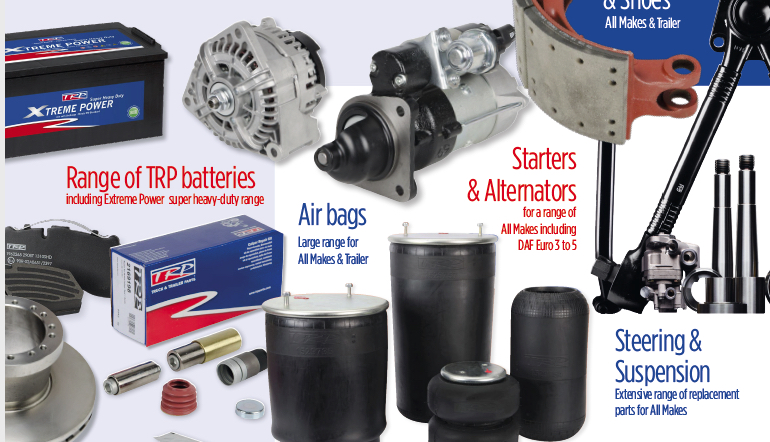 If you haven't received a copy of TRP Torque in the post, ask your stockist for one - it will show you in detail why we should be your parts partner!
22nd July 2020
---
Can't find what you're looking for?
Enter your postcode below to contact one of our TRP Truck and Trailer parts specialists
* Why do we need a postcode? - By entering your postcode we can automatically locate your nearest Truck & Trailer Part Specialist Dealer.