TRP Torque Issue 6 out now featuring LCV parts!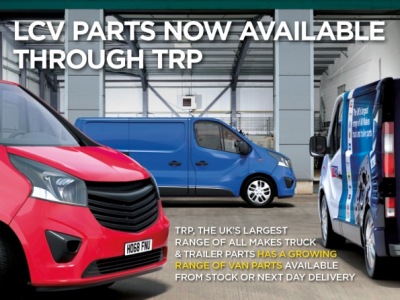 TRP is the UK's largest range of All Makes Truck & Trailer parts. Now the range features a growing range of van parts too!
Products including suspension, steering, starters & alternators, bulbs, wipers, batteries and water pumps covering most popular applications are available, and further enhanced by a huge range of consumables that are essential to all workshops.
With the largest network in the UK for commercial vehicles parts, and many locations offering multiple daily deliveries, the TRP range of LCV parts should immediately come to mind when you need quality parts in a hurry!
And becasue all parts are backed by a full DAF Trucks warranty, you can be assured that whatever you purchase will be reliable and offer real value for money over the life of the part.
Enter your postcode here online to find your nearest stockist.
4th May 2021
---
Can't find what you're looking for?
Enter your postcode below to contact one of our TRP Truck and Trailer parts specialists
* Why do we need a postcode? - By entering your postcode we can automatically locate your nearest Truck & Trailer Part Specialist Dealer.