TRP Winter Essentials Offers November 17 - March 18.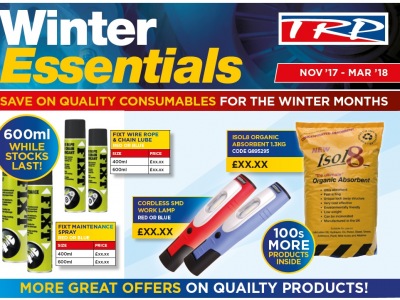 Call in for your Free copy of TRP Winter Essentials.
Pages packed with great offers on consumables, Hi - Viz clothing, bulbs, boxed electricals, vehicle maintenance
If you cant find what youre looking for, just ask!
We have 100's product lines available either in stock, or order to collect.
8th December 2017
---
Can't find what you're looking for?
Enter your postcode below to contact one of our TRP Truck and Trailer parts specialists
* Why do we need a postcode? - By entering your postcode we can automatically locate your nearest Truck & Trailer Part Specialist Dealer.